How long will my move take?
A one bedroom apartment takes an average of 2 hours. The average time for a two bedroom, is of 3 hours. Factors such as the amount of stuff to be moved, family size, walking distances, elevators, and stairs can affect the total time a move will take. Also, all jobs have a 2 hr minimum.
Are we insured and have WorkSafe BC coverage?
Absolutely, all the moving teams we work with are fully insured and covered with WorkSafe BC since day 1.

What size is our truck?
Which one? We have 4! Two 3-ton + two 6-ton trucks; 16 foot, 24 and 30 foot box truck. Not enough with 1, no problem we can take a 2nd one, there is no extra cost if it's our 16 ft or 30 ft.
Do we offer insurance?
Yes. A policy from a third-party insurance is recommended for valuable items, if you do not have coverage, we can offer several options. It's a straight forward process; give us a call at (778) 652-8404 prior to your scheduled move. More moving F.A.Q's below.
Does your hourly rate change?
If the move is schedule in the End Of Month period, 27th to 3rd of month, our rates increase for $10/hr due to high volume of booked jobs.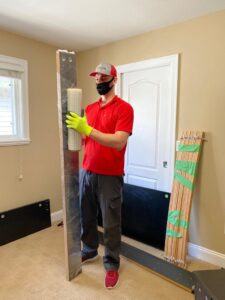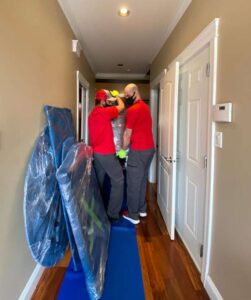 Can you do our boxing and packaging?
Yes we can, we only pass on the cost of the materials to you. To have a smooth moving day, please let us know ahead of time if you need us to carry any of these items. We suggest all glassware items to be wrapped before move day to have an easy move day and more time for us to focus on your move.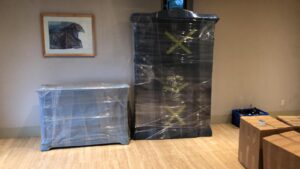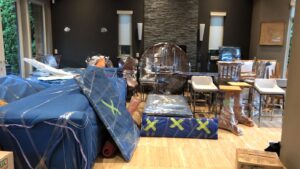 How you protect my hardwood floors and carpet?
This is a big yes, we carry rolled floor runners especially for those rooms where hardwood floors and rugs are installed. Protection from boot scuffs and moving equipment transportation.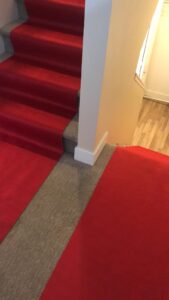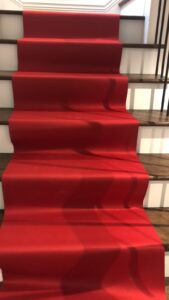 When does my hourly time start?
This is a very common question, in short the time starts when we arrive at the loading location and it ends when all of our equipment is put back in the truck. We do not pro-rate or do any rounding of the start time. It's minute by minute.
Why a 1hr Travel Time fee?
Yes, this fee covers the cost for the distance the truck & movers cover from our storage to the starting point, and after job is complete to come back to our storage. If its inside the Vancouver Metro area we it would be a 1 hr for Travel Time.